4th September 2023
EV owners can now optimise their charging during times when the grid is at its cleanest with a new charging product from New Zealand company Evnex.
The E2 charger, which was unveiled on Thursday, monitors the carbon intensity of the grid so that EV owners can charge during times when solar, wind or hydro generated grid power are at their highest.
Evnex's system will monitor Australian energy tariffs and use open-source grid data to present users with a real-time picture of the types of energy being fed into their home at any given time.
The charger comes with a mobile app which shows the overall breakdown of energy sources powering the grid in realtime including coal, gas, solar, wind and hydro power. The app calculates the carbon intensity of the grid based on the power sources and provides the current amount of emissions in CO2/kWh.
The app also provides the user with the charging costs, range added and total carbon use for each charging session.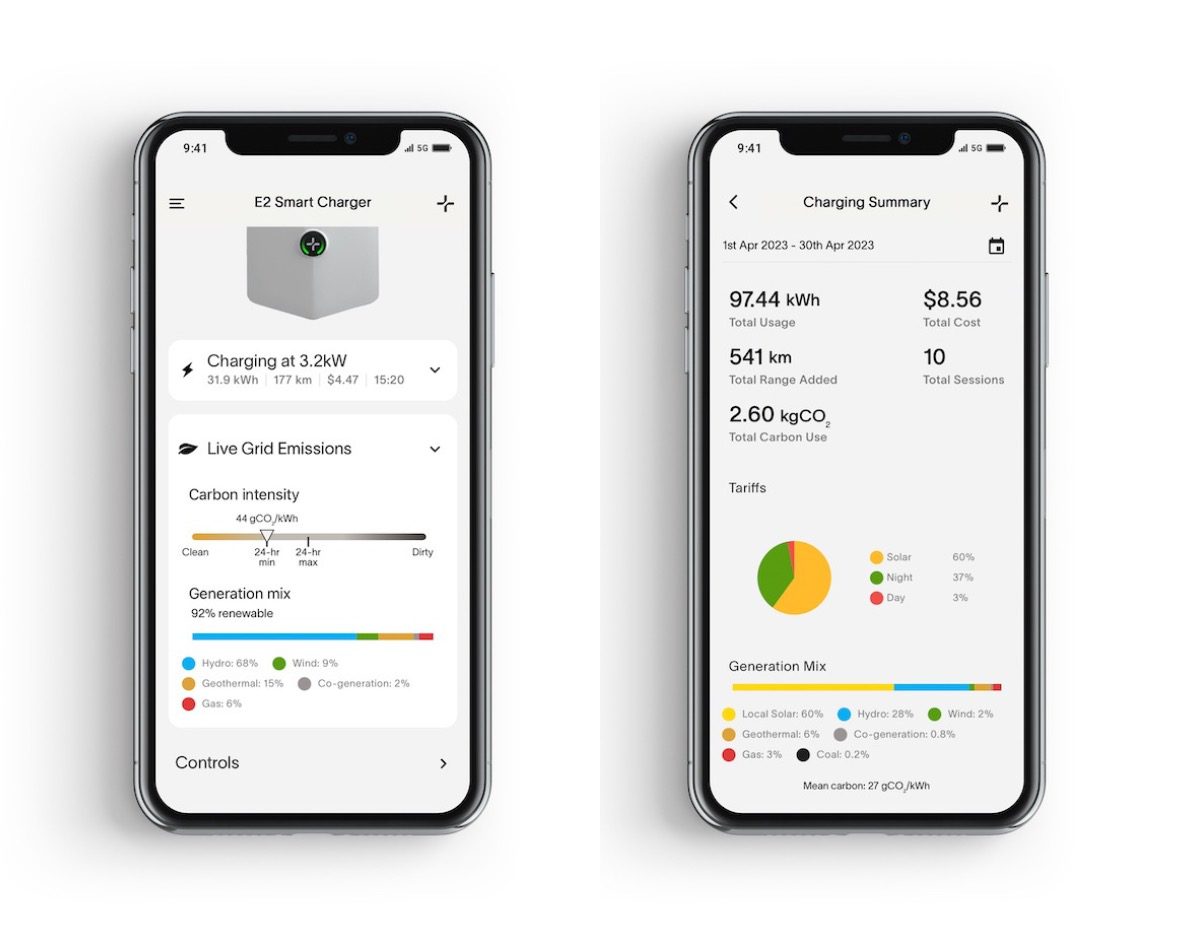 Evnex says the first E2 charger has been installed at a family home in Maroubra, Sydney. The company plans to rollout hundred of charging units in the coming months and the realtime carbon monitoring feature will go live in Australia in July.
Evnex, which was founded in 2014, says its aim is to reduce the carbon footprint of growing electric vehicle fleets across Australia and New Zealand. The new charger has been in development for two years and takes into account the unique tariffs and different energy mixes of each state and territory.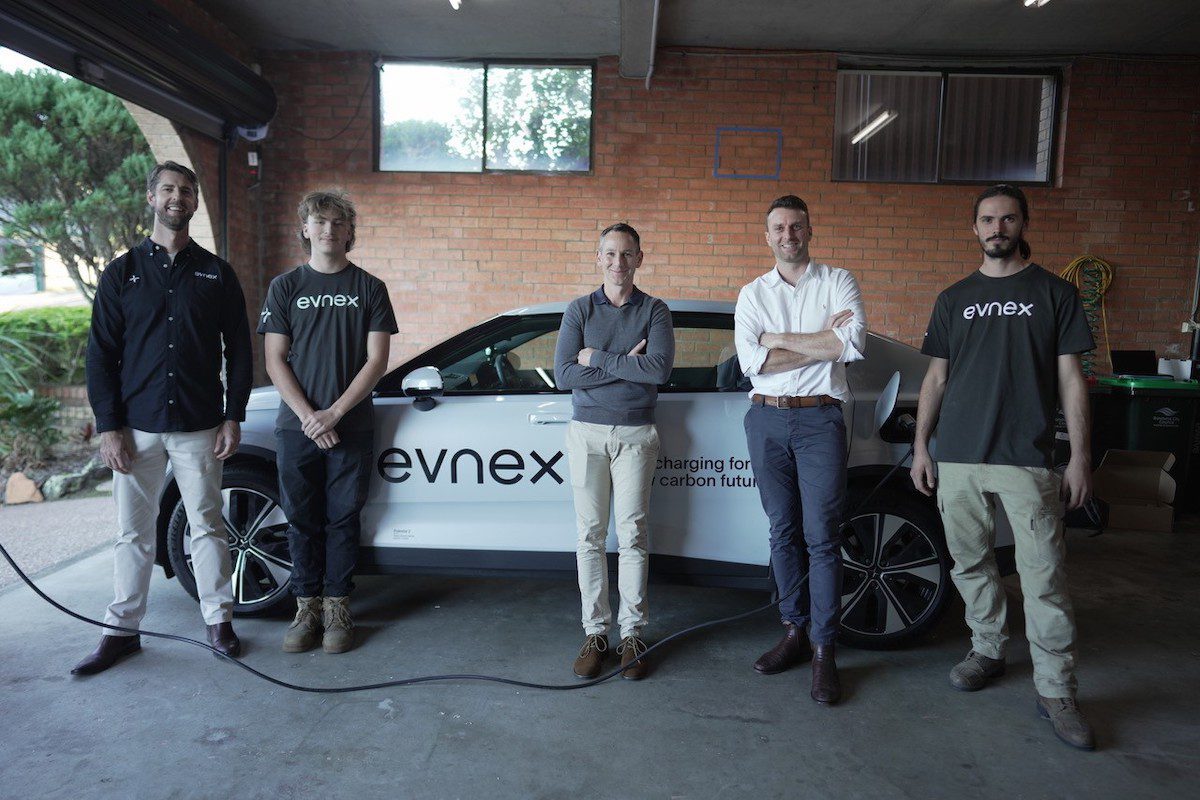 "Australia is installing a record amount of renewable electricity generation, it makes a lot of sense to coordinate EV charging to use wind, solar and hydro power when its most available and reduce our reliance on charging from fossil-based sources," says Evnex CEO Ed Harvey.
"Our technology has been designed to help drivers reduce their carbon footprint and take better care of the climate by putting the most accurate energy data available at their fingertips. This allows them to make a more informed choice about when to charge and the types of energy they want to use."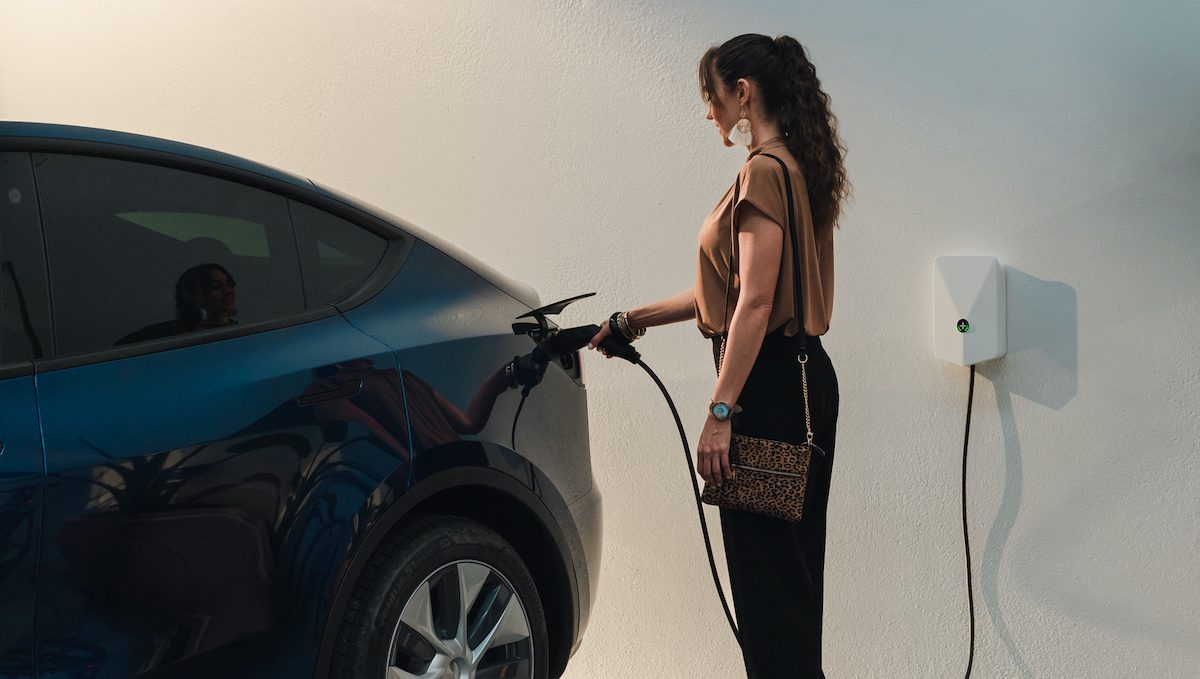 The E2 charger was launched in New Zealand in April and the company says 150 chargers have been installed in NZ homes so far. Evnex says if hopes to have around 2,000 E2 chargers active in Australia by 2024.
"For many EV drivers, their decision to purchase an electric vehicle was largely driven by environmental factors. These drivers want to know that they're doing everything they can to charge smartly, but until now, a solution which makes the grid's  environmental impact apparent has not been available," said country head for Evnex in Australia Matthew Topp.
The E2 charger is manufactured in Christchurch and made with an innovative bio-circular material with a quarter the carbon impact of traditional plastic. It has a power rating of 7.4kW and solar charging capabilities. It also has a 'Charge Now' function which enables users to override pre-set charging schedules. It is available in all major Australian cities.